Safe, Effective Weight Loss Solutions at Genesis Health Solutions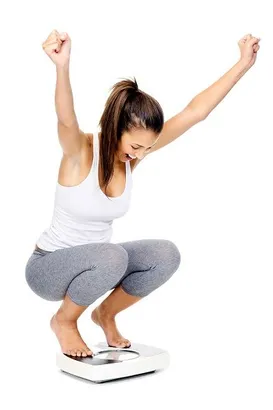 Excess weight is a factor in all kinds of health problems, from systemic illnesses to joint pain. Unfortunately, many people have found losing that excess weight an intimidating challenge, mainly because they haven't yet found the safe, effective, life-changing program they truly need. If you're one of those unhappy individuals, you can find your answers here at Genesis Health Solutions. Our programs go beyond mere dieting to encompass an integrated, sustainable, easy approach to weight loss -- an approach that's as safe and easy as it is effective.
The Link Between Weight and Wellness
One look around you will provide you with ample evidence of America's very real obesity epidemic. More people than ever before are struggling with their weight in this age of, chemically laden, highly-processed foods, sedentary lifestyle habits, and other obesity factors. Excess weight has been associated with a variety of physical ailments. Some of these, such as type 2 diabetes, hypertension, heart disease and cancer, can dramatically shorten your life; others, such as premature joint wear, osteoarthritis, gallstones and gout, can make the life you have a miserable one.
You may have already resolved to lose your extra pounds, only to find this goal extraordinarily difficult to achieve. Part of the problem is that weight loss involves more than simply eating less -- a combination of metabolic, emotional and psychological barriers can stand in your way. For one thing, many people buy into negative self-talk such as "My genetics dictate my weight" or "my metabolism is naturally slow" that make them believe that change is impossible. Others are sabotaging themselves by losing muscle, the component that actually burns fat, instead of the fat itself. Fortunately, there's a better way to weight loss -- and we have it.
Healthy Changes in Gene Expression, Metabolism and Behavior

Our weight loss programs at Genesis Health Solutions focus on holistic life transformation, not crash diets or other quick fixes. That said, we can indeed achieve remarkable results in a fairly short period of time; many of our patients lose 15 to 30 pounds in a single month. We emphasize safe, healthy changes in your nutrition, behavior, psychology and metabolism that essentially turn your body into a fat-burning machine. We can even alter your gene expression to stop your genetic makeup from working against you in your quest to lose weight. Best of all, our program is easy to follow and sustain at home, giving you all of the wellness benefits with none of the suffering or deprivation. The steps you take today can serve as your launchpad for a lifetime of better health, nutrition, happiness and self-confidence.
Reshape Your Life -- Call Our Clinic Today
Are you ready to put aside your weight loss frustrations and get real results from a healthy, safe, sustainable program? If so, you owe it to yourself to call Genesis Health Solutions at 434-316-0001. We can help you reshape your life!