BAKED MUSTARD LIME CHICKEN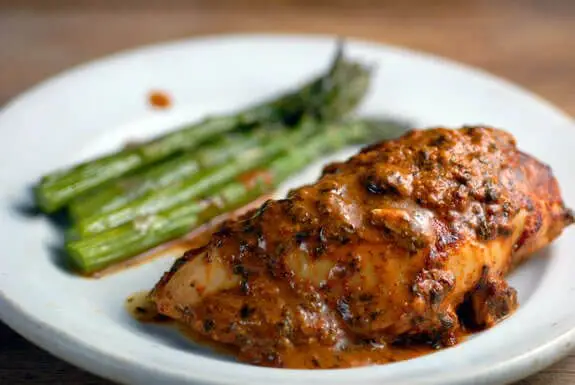 Ingredients:
1 pound boneless organic chicken breasts
½ cup fresh squeezed lime juice
½ cup fresh organic cilantro, chopped
¼ cup Dijon mustard
1 Tbs. organic, unrefined coconut (melted) or avocado oil
1 Tbs. chili powder
½ tsp. Himalayan sea salt
½ tsp. fresh-ground pepper
Instructions
Combine lime juice, cilantro, mustard, oil and seasonings in a food processor and pulse until well-combined. (Can place in a jar and shake well, too) Place chicken in a medium baking dish and pour marinade over it. Refrigerate at least 30 minutes or up to 6 hours.
Bake at 350°F for 22-30 minutes (depending on size of chicken breasts. Instant read thermometer should read 165°F. Spoon sauce over top of chicken and serve.